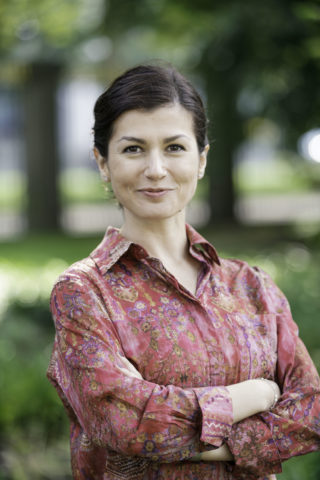 Alma Kurtovic
Partnerships & Project Manager, Bruegel
Alma, a Croatian citizen, joined Bruegel in September 2014. As a member of the development team, she is responsible for securing sustainable sources of income (from private foundations and other private partners) and for developing strategic partnerships and collaborations with different stakeholders (think tanks, academia, public institutes) in the scope of research projects. Alma oversees the development and design of projects, manages the execution of awarded projects and reporting thereof. Her portfolio includes projects in areas such as inclusive economy, future of work, climate and energy and health economics.
Before joining the development team, Alma worked as Executive Assistant and supported former Director Guntram Wolff and Deputy Director Maria Demertzis in their day-to-day activities.
Alma holds a Master's degree in French language and comparative literature from the University of Zagreb and a Master's degree in management from the VUB University in Brussels. She is a Certified Associate in Project Management (CAPM) by the Project Management Institute, and she speaks Croatian, English and French.