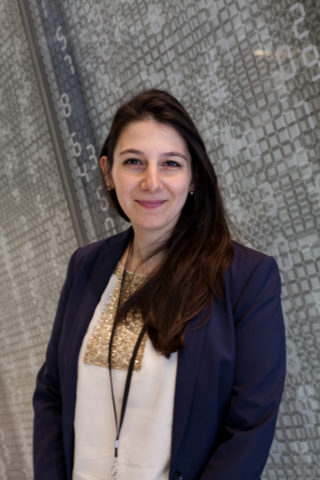 Anahide Pilibossian
Vice President of Strategy and Development, Applied Policy Research Institute of Armenia (APRI Armenia)
Anahide is Vice President of Strategy and Development of the Applied Policy Research Institute of Armenia (APRI Armenia). She moved to Yerevan, Armenia from London, UK, where she worked in the European public policy team at BlackRock, the leading investment management company. At BlackRock, Anahide engaged with policymakers in the EU, member states and the UK. She also engaged intergovernmental organisations to relay the perspective of the end investor on financial regulation, including on climate finance and corporate governance.
Before joining BlackRock, Anahide worked in a business-orientated and London-based think tank, Tomorrow's Company, as Research and Policy officer. She speaks five languages and enjoys being immersed in different cultures.
Anahide completed an MSc in Comparative Politics – Politics and Markets from the London School of Economics (LSE) back in 2009. In 2008, she earned a Master 2 Recherche in International Economic Law from Paris I Pantheon-Sorbonne.