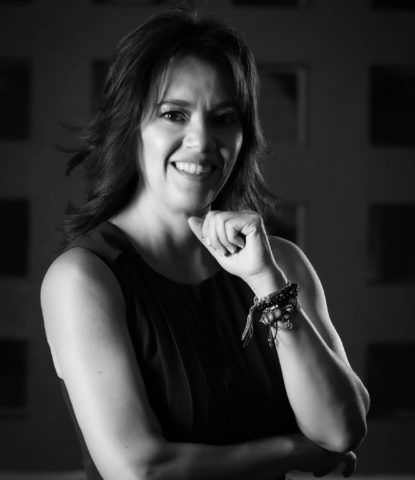 Annayancy Varas García
General Director of Early Institute
Annayancy holds a law degree from la Salle University in Mexico City as well as a Master's degree in Public Policy from the Leadership Institute in Washington, D.C. In 2006, she founded Early Institute, where she has been the director of the only think tank in Mexico focused on improving health, education; safety and protection of early childhood through public policy and advocacy.
She is the founder of the law firm Ética y Justicia S.C., where she has developed great skills in organizational strategy negotiation and public affairs, large scale conflict resolution, public policy and management of strategic teams.
She began her professional career as a lawyer in 1994 at Servicios Especializados de Asesoría Laboral S.C., in Mexico City and continued her career in the corporate legal coordination of Empresas Amoxxo S.C. In 2001, she began the professional challenge of occupying the Legal Direction of Grupo EAC S.C. where she strengthened her development and project management skills to build, develop and operate several shopping centres throughout the country. In 2005, she joined Estrategia Comunicación y Medios S.C. as Director of Public Affairs, where she remained until 2009. In 2018, she was appointed as legal vice-principal of PMI International Trade (PEMEX).

She is currently a columnist for El Financiero, one of Mexico ́s most relevant newspapers. Throughout her professional working career, she has strived to innovate by improving and simplifying internal systems and processes convinced that there is always a better way of doing things.