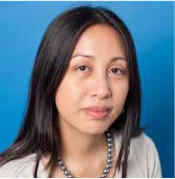 LIZZA BOMASSI
Deputy director, Carnegie Europe
Lizza Bomassi is the deputy director of Carnegie Europe, where she is responsible for harmonizing Carnegie Europe's strategic and operational priorities and managing relations with Carnegie's global centers and programs as well as partner organizations in Europe. She has a background in communications and development studies.
Previously, Lizza worked for the EastWest Institute's International Task Force on Preventive Diplomacy, a group of leading decisionmakers working to make conflict prevention a reality. During her time there she helped establish the Parliamentarians Network for Conflict Prevention and the Global Conference on Preventive Action. Prior to this, Lizza worked for Save the Children in Pakistan and Afghanistan on emergency relief and humanitarian assistance programs for Afghan refugees in Pakistan and internally displaced people in Afghanistan. She has also spent time working in the private sector in France.
Lizza has written on a range of topics, including Asia, migration, and the impact of demographic shifts on violent conflict.