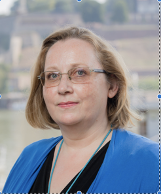 Sonja Stojanović Gajić
Founder and Leader of Public Engagement
Sonja Stojanović Gajić is an experienced researcher of security governance and conflict-transformation and an organizational consultant. She has two decades of experience supporting security sector reforms (SSR) and peace-building as a leader of civil society and a consultant to a number of international organisations in Wider Europe, Centra Asia and the Middle East. She specializes in participatory research, capacity-building, strategic planning, evaluation and facilitation of multi-stakeholder dialogues among security and justice professionals, civil society and politicians.
Sonja holds PhD in International Relations from the University of Belgrade and MA in Politics, Security and Integration from University College London. She taught security studies at the Faculty of Political Science in Belgrade and published on policing, peacebuilding, EU and gender. From the end of 2006 to October 2019, she led the Belgrade Centre for Security Policy (BCSP) as its Director, during which she helped it transform from an advocacy NGO into a think tank specialized in public oversight of security sector and the only Western Balkan research organisation ranked among the most influential Security and International Affairs Think Tanks in the Global Think Tank ranking. She had developed an innovative engagement tool, such an Index for measuring security sector reform (SSR) from the perspective of civil society, which has subsequently been applied in Albania, Bosnia-Herzegovina, Croatia, Kosovo, Montenegro, North Macedonia, and Serbia. For her accomplishments in the civilian oversight of the security sector and inclusion of youth in security research, she received the award for The Person of the Year 2019 by the OSCE Mission to Serbia.
As an organizational consultant, she assisted both civil society and public administration in the Balkans with strategic planning, change and growth management, learning and collaboration in the context of remote work. Sonja is currently an independent consultant, based in Belgrade, Serbia, facilitating knowledge exchange on the democratisation of security globally and an active contributor to a number of Track II initiatives working on trust-building in Europe.